Entrepreneurship – or entrepreneurial action – includes both identifying innovative business opportunities and their commercial exploitation. It is a creative and commercial activity that concerns both existing businesses and start-ups.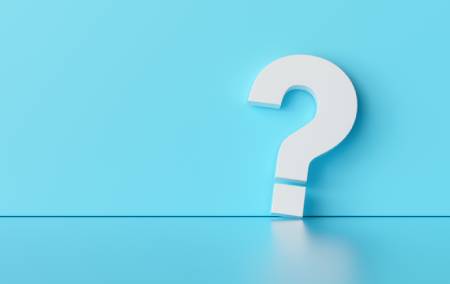 FAQ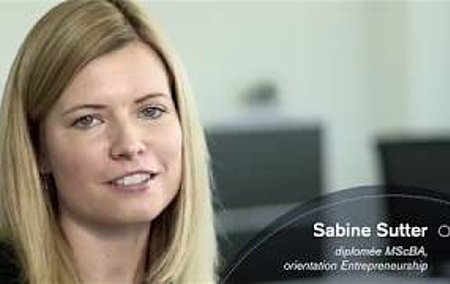 Video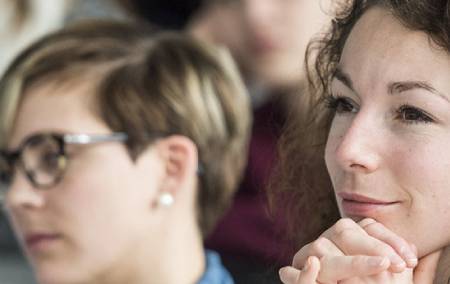 About HES-SO Master
---
Testimonials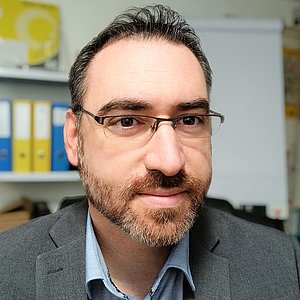 Entrepreneurs are people who are looking at the world with curiosity to solve societal issues in a constant evolution world. Through this bilingual master which is practice oriented, I met extraordinary local and international entrepreneurs who shared their experiences and their world visions. I learned a lot about innovation and how the companies are managing it. I grew my professional network, and I changed my mindset, which became more open to criticism and how to face it. This master gives you the tools and the mindset for becoming an intrapreneur or an entrepreneur. And frankly speaking, this is exactly what all companies are looking for, nowadays.
Alessio Parata (alumni 2020)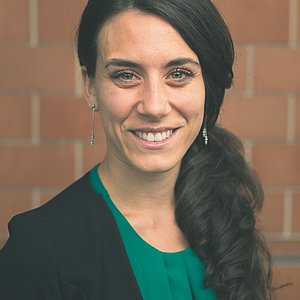 The bilingual Master allowed me to build connections with local companies and discover out about innovative startups. The most valuable part is the study trip in the 2nd silicon valley: Boston. Great exchange of knowledge with local students and entrepreneurs from any incubators and accelerators. I learnt about swissnex Boston, where I spent a 6-months internship while writing my Master thesis. I learnt to think big and after my diploma I joined an early-stage (and successful) startup in Zürich.
Francesca Cerza, Director of Sales Development at Avrios, Zürich (alumni 2015).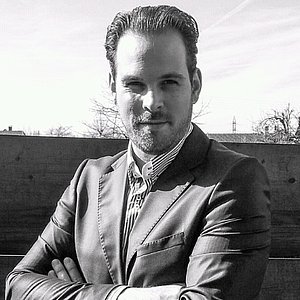 My specialisation in Entrepreneurship has been nothing but the perfect choice for me. The staff at Fribourg have created a vibrant and forward thinking working atmosphere. And that is the one thing that I enjoyed the most. Entrepreneurship is one of the most relevant disciplines for someone looking to work in the very trendy fields of digitisation and innovation. Generally, the profile of an intrapreneur is very sought after by many large corporates today, as they are struggling to transform their business into the digital age. This specialisation will give you the skills and knowledge you need, to become exactly that.
Pascal Gurtner, Senior Innovation Manager at Helvetia Versicherungen (alumni 2016).
Why choose this major?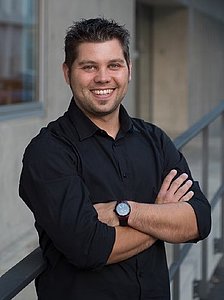 "Employees with an entrepreneurial mindset are highly sought after in a complex and constantly changing working environment. Successful entrepreneurship, in small and medium-sized enterprises, leading international companies or public-sector organisations, is closely linked to the ability to tackle changes in the business's environment in innovative and flexible ways. These skills are developed through the Entrepreneurship major. You will develop analytical and creative skills and learn to take the necessary risks to become an entrepreneur."
Raphaël Gaudart, Head of the major
In this major, students learn to:
Recognise opportunities and implement practical projects
Generate value from innovations and trends
Assess and manage the financial inflows and outflows of a start-up and a growing business
Keep up to date with the latest technological innovations and their impact on the national and international market
Take the interdisciplinary nature of entrepreneurship into account and promote the added value of the various parties involved
Understand the operating principles and strategy of a growing SME, taking intellectual property and branding into account alongside other factors
Analyse and develop business models by applying the lean concept.
Special features
This major is highly international in its approach. Access to an international network and good multicultural skills are a key asset for young graduates.
The Entrepreneurship major offers:
Classes taught in English
A team of international professors
Possibility of gaining a dual degree with Swinburne University (Australia)
Close cooperation with HEC Montréal (Canada), the University of Liechtenstein, Worcester Polytechnical Institute (USA), the University of Lorraine (France), the University of Quebec at 3 Rivières (Canada), Tecnologico de Monterrey in Mexico (Mexique) and Swissnex Boston, New-York and San Francisco (USA)
A trip to discover a new market as a "student consultant" for one to three weeks each year, in Boston, Mexico or Asia
The possibility of completing your Master's thesis in a foreign university.
---
Contact
Raphaël Gaudart
Head of the major
School of Management – HEG-FR
Chemin du Musée 4
1700 Fribourg
+ 41 26 429 63 47
heg-master(at)hefr.ch
---