Master's thesis (24 ECTS credits)
The final part of the course is the completion of a Master's thesis worth 24 ECTS credits, produced in interdisciplinary groups (if possible, three students but representing a minimum of two different areas) in S3. The research must be directly linked to practice and must contain an innovative or creative aspect. It might involve implementing an innovation process in a business, creating a start-up or developing a product or service. All or part of the work can be done abroad. Monitoring and support are provided by an HES professor.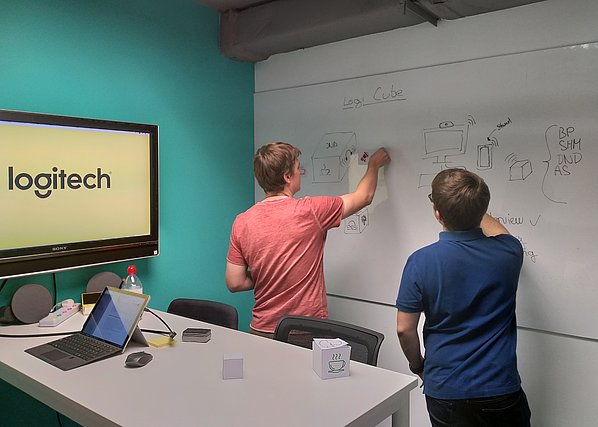 Research methods (6 ECTS credits)
The Master's thesis that makes up this module is supported by theoretical classes, the main objective of which is to develop and strengthen the students' methodological and academic skills. Success is reliant on the application of research methodologies and tools, with a specific focus according to the discipline concerned (social, scientific and economic sciences). The methodological aspects of interdisciplinary research are also covered.