M-ERA.NET Transnational Call 2019
Le 19 mars 2019 a été lancé l'appel à projets M-ERA.NET Transnational Call 2019, réunissant une trentaine d'organismes d'encouragement européens et internationaux. La coordination de la participation suisse a été confiée à Innosuisse.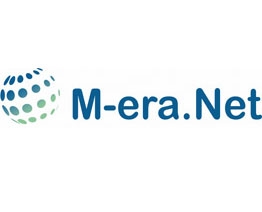 M-ERA.NET est un réseau européen visant à coordonner les programmes de recherche nationaux et régionaux dans le secteur des matériaux. L'objectif est de soutenir les partenariats transnationaux entre institutions de recherche et entreprises dans tous les domaines de connaissances et d'application de la science des matériaux modernes.
L'appel à projets M-ERA.NET Transnational Call 2019 porte sur les points suivants :
Modeling for materials engineering and processing
Innovative surfaces, coatings and interfaces
High performance composites
Functional materials
New strategies for advanced material-based technologies in health applications
Materials for additive manufacturing
Des information détaillées sur ce call sont disponible sur le site d'Innosuisse.
La date de dépôt des pré-propositions M-ERA.NET est fixée au 18 juin 2019 12h CET.
Important: Pour la participation suisse une demande d'encouragement, dans une forme quelque peu allégée, doit être soumise à Innosuisse en plus de la pré-proposition transnationale.
Le délai pour le dépôt de la demande suisse est fixé au 22 juillet 2019 17h CET.
(VMO)


Publié le 08.04.2019